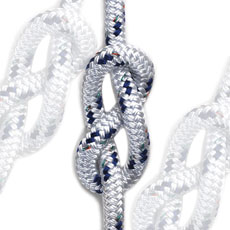 CHARACTERISTICS
Suitable for cruising boats.

Used in halyards, topping lifts, and after guys on cruising boats.


CONSTRUCTION
16 plait, balanced twist HT Polyester cover. Long elongation unidirectional HT Polyester yarn core, within a light braided cover.


COLOURS
White base with 2 markers in five colours to choose between sea blue, red, green, yellow and black.