WEBBING SLING LOAD
Flat Polyester woven webbing slings are in accordance to British Standards - BS 3481, Part-2:1983, EN 14291-norms, Bash-P slings are manufactured and tested to International Quality standards with a safety factor 6:1 or 7:1
WEBBING SLING LOAD CHARTS
Single, Double, Three & Four Ply - Endless >
Single, Double, Three & Four Ply - With Soft Eye End >
Lifting Modes >

Eye Reinforcement:
Soft Eyes can be reinforced with leather or polyester protection.

Slings with metal fittings (Hard Eyes)
Eyes can be provided with metal fittings for more safety and durability.
Non-Reeving & Reeving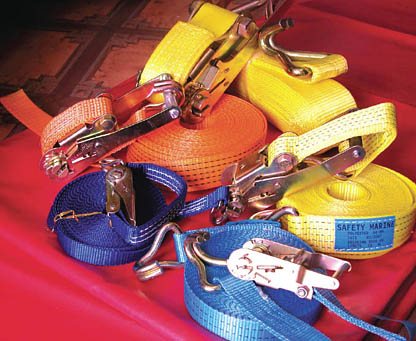 Protective Polyester Sleeve
Sleeves can be provided for all sizes of slings to protect the slings from sharp edges and abrasion.
~ Using sleeves will enhance life of the slings.